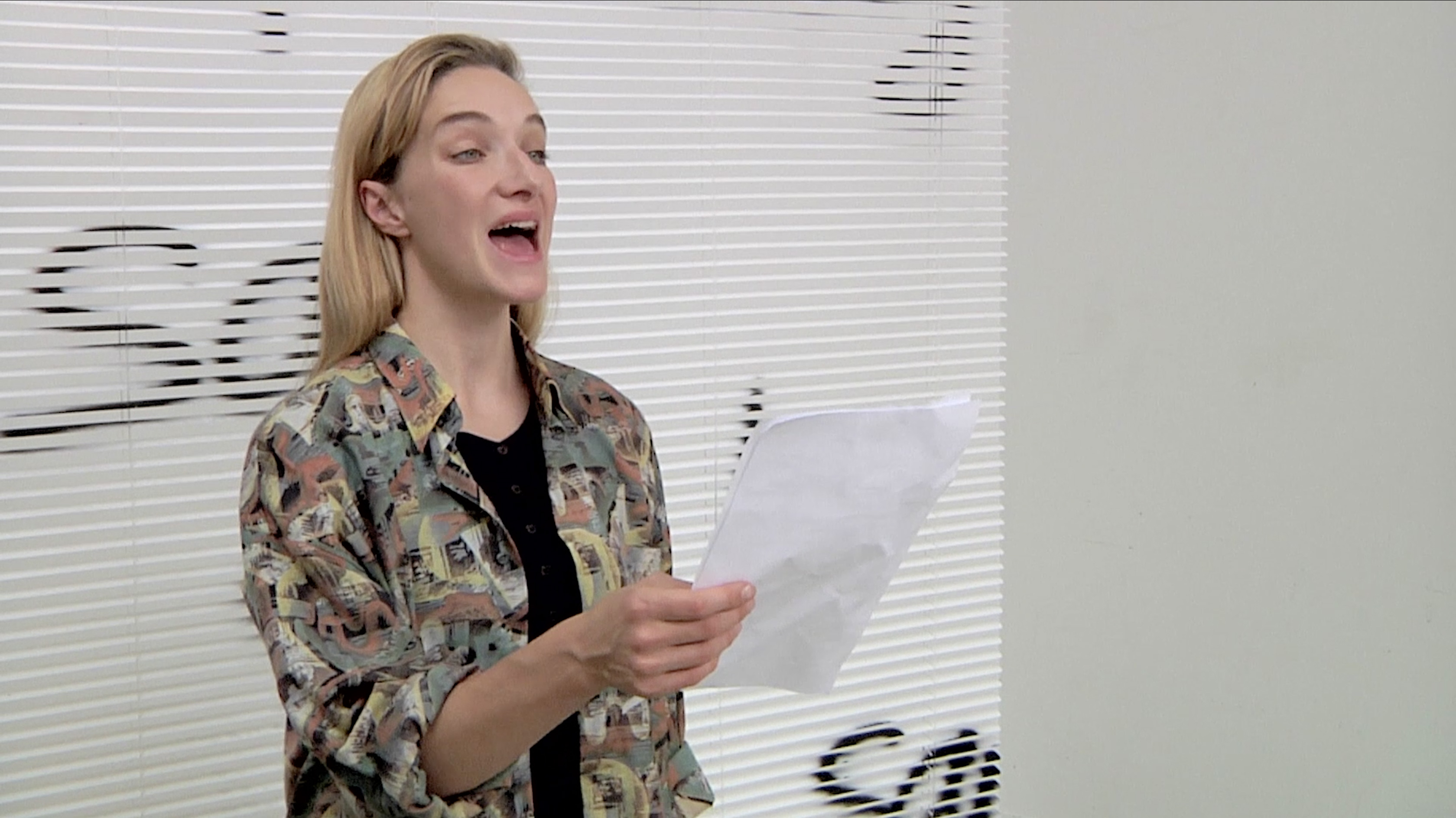 What was the first word today?
Words don't come by themselves in the morning. It must have been something like… it's still dark outside.
How to write?
Let the hand do the work.
Looking back, what do you hear?
A cacophony of sounds. Am still looking for that red thread.
Closing your eyes, what do you see?
Darkness. I listen.
Welches Buch lesen Sie gerade?
The Faraway Nearby by Rebecca Solnit.
What does why mean?
Never certain.
2 oder 3?
Binary is never good.
What is the problem with solutions?
No multiplicity but a fixed singular avenue to achieve a certain thing.
Peaches or melons?
Watermelon on a field in southern Italy.
Gehen oder Fahren?
Walk – an alternative way of thinking.
Where lies your navel of creativity?
It's an elusive creature.
Blind or mute?
Blind.
Please complete the following sentences:
– As she spoke to me…
I wondered whether she'd say it again.
– When I speak to him, he…
listens intentively just to lick my hand in response.
A dog's love.
Joyce or Stein?
Stein. Tender buttons.
American female writers it must be.
What would you like to get rid of?
Ouf, that's a long list. Let's start with hypocrisy, torture, violence, hunger.
Egalité ou fraternité?
Sisterhood.
Are you serious?
Indeed.
The first sentence of a story that doesn't end?
This is the story of Mucla the worm who went to look for égalité for all sentient beings.
Do you know what you are hoping for?
I think I do until I realize I don't which would lead you back to the snark.
How to deal with neutrality?
You have to take sides. Raise your voice.
Ihre Lieblingssportart?
Ping Pong.
Lark or nightingale?
Mornings are my dark side.
What drives you mad?
No milk in my coffee in the morning plus the other obvious ailments of the human race.
Your favorite painting? (Please describe)
Hanging on the wall opposite where I'm sitting. It's not figurative. Easier to say what is not.
Red yellow blue green black. Held back by gray. Quite small, unassuming, no frame. I love it.
It's by Anna Bauer.
What is the snark?
If only I knew.
A poem or song you won't forget?
"You Want It Darker" by Leonard Cohen.
Birds or cats?
Birds.
Qu'est-ce qu'un miroir sans regard ?
Ben voilà la question du moi.
Wald oder Wiese?
Wald.
Your remedy for gloom?
See Laurie Anderson and Philip Glass at the Barbican in London (as if they played there all the time).
A question to which "yes" is always your answer?
Would you like to come for dinner?
Do you want to leave a message after this?
Always.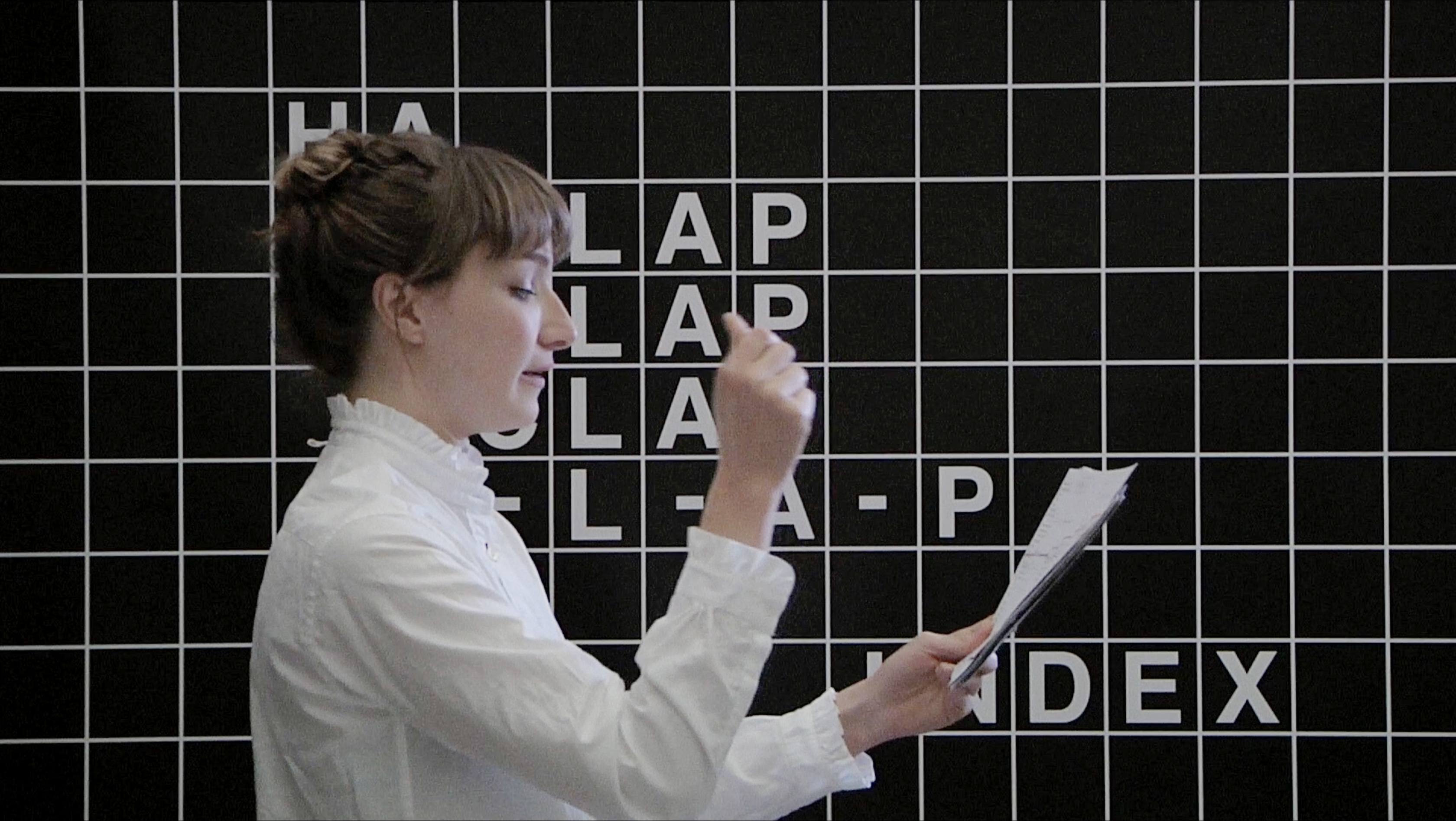 Images:
I Say (2017)
3 audio channel 1 screen installation
Duration 15 mins, excerpt shown 5 mins
Performed by Anna Tierney, Patricia Langa and Kip Johnson
Dance choreography Patricia Langa
http://nicolebachmann.net/work/i-say/
Hush Now Ha Part Two (2016)
Performed by actor Anna Tierney
at Eastside Projects, Birmingham.
Duration 10 mins
http://nicolebachmann.net/work/hush-now-ha-part-two/